Kivisilmän M - litter (23.11.2008)

A little about the sire: El Oso Pardo Von Baywatch (28.07.2004-03.09.2012)

(Boradaile's Bifrost Beau x Chanell No. 5 von Baywatch)

HD A

ED 0

Cystinuria healthy

Heart healthy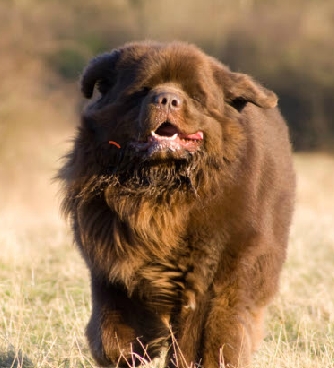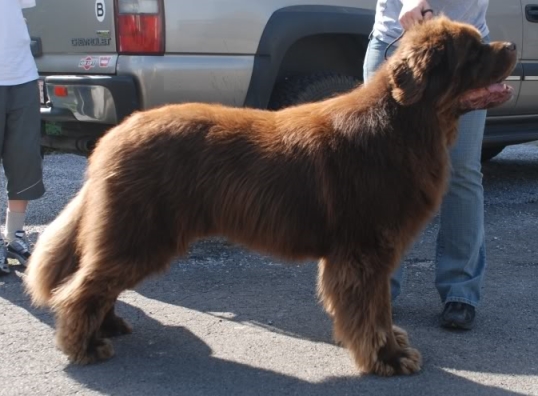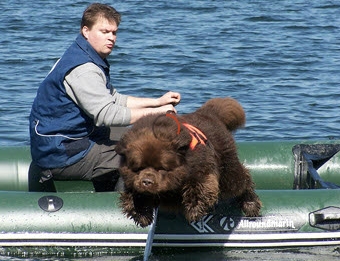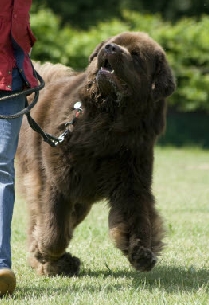 A little about the dam: CIB, FI, SE, EUVV-11, Official Belgian K9 Lifeguard Larinkallion Brysselinblicca


Capri's page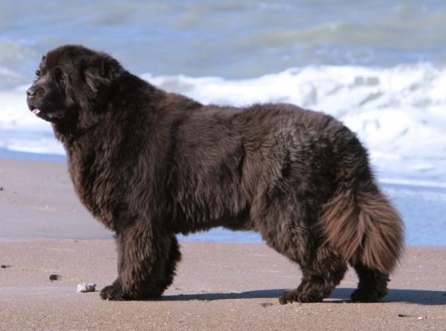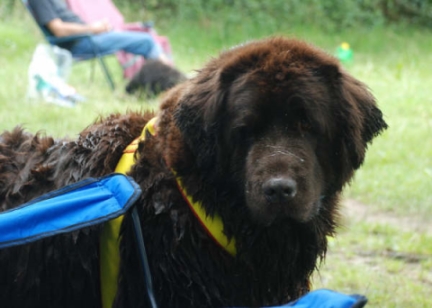 Kivisilmän M-litter


El Oso Pardo von Baywatch

A/A 0/0
heart: healthy
cystinuria: free
Boradaile's Bifrost Beau


A/A 0/0


heart: healthy
cystinuria: free
Ironwoods R. Naish Ebontide

HD: hyvä, ED: normal

Boradaile's Shannon Brown

HD: fair, ED: normal, heart: healthy

Chanell No5 von Baywatch
A/A 0/0
heart: healthy
cystinuria: free
Bruder Ludvig Bar vom Gelderland

A/A,

heart: healthy

Angel von Freudenthal

A/A 0/0, heart: healthy

C.I.B

, FI, SE CH

Larinkallion Brysselinblicca

D/D 0/0
heart: healthy
cystinuria: free

Gasparo vom Kaninchenberg
D/D 0/0
Cayuga Ikemarshallofbonaventura

A/A, ED: normal

Yuma vom Riesrand

A

/A 0/0 OCD:

healthy, heart: healthy
Larinkallion Gateudengohde
D/D 0/

0

Egebaek's Indiana Jones B

/B

Larinkallion Geminorum Luna
Puppies:
official name "call name"

testicles

cystinuria

heart

hips

elbows

knees

other

working and show results

CIB, EE, SE, FI, LUX CH, BVW-17, BVWBE-17 K. Muskettisoturi "Baron"
yes
free
doppler healthy
A/A
0/0
0/0
DNA identified,
semen: 95% motility (1.7 billion/ejaculation)
waterwork: UK level A, DE level A, UK veteran
shows: CAC: FR, EE, SE, LUX, BE, FI
CACIB: EE, SE
draft: UK Beginners
obedience: UK level 1 & 2
LUX, EE CH
K. Monitoimikone "Ruuti"
n/a
free
doppler healthy
B/B
0/0
spayed
waterwork: UK veteran, UK level A, DE level 1, BE level 1,
draft: UK level 1 & 2,
shows: CAC (FR, EE, CH, LUX),
CACIB: CH
K. Multimedia "Al"
n/a
free
auscultation healthy
E
1
left & right cruciate ligaments operated, spayed
works with SICS in Italy
Analysis of litter:
All of the puppies are active working dogs with the ideal Newfoundland temperament. Al excells in her work with SICS and is often featured in news and magazines. We often hear from Donatella how affectionate Al is and how well she works. Ruuti is a fantastic worker who would do anything Virva-Riitta asks of her but her favourite part of the day is when she is with her family just enjoying life. Ruuti's ability to work can be seen when she passed UK level A waterwork and levels 1& 2 draft in just one weekend when she was a young dog. Baron, who returned to us when he was around 2 years old as the owner could not keep him, is the loveliest, most affectionate Newfoundland I have ever met. He is an absolute sweetheart and the ideal male Newfoundland. When he works, he works with precision, but when he relaxes, he relaxes fully. The structure of all 3 puppies is what we want in a Newfoundland. Each dog has strong bone and strong chest bone. They have correct angulation in back and front and are very balanced in their movement. While Al has had her cruciates operated, both Baron and Ruuti are extremely healthy. Baron has had many health test done and each one has come back with the healthiest grade (hips, elbows, semen) or completely healthy. From our research into the lineages, we found that cruciate problems within either the dam's or sire's line were extremely rare.The decision to continue this line was heavily influenced by the health of Baron and Ruuti and the balanced structure and temperament of the litter.


--> Line Continued:


- Kivisilmän R-litter (CA, US CH Wee Lovett's Island of Manitou x LUX, EE CH Kivisilmän Monitoimikone)
- Kivisilmän S-litter (Oukaya Forever Regliss Mint Panda x LUX, EE CH Kivisilmän Monitoimikone)
- Kivisilmän T-litter (LU CH VDH CH Fats Domino Vom Butzensee x LUX, EE CH Kivisilmän Monitoimikone)